Access(to Nozawaonsen)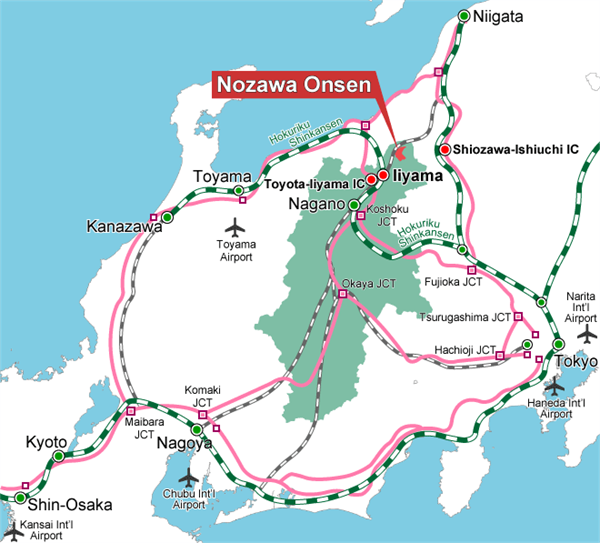 ---
Our Place by Google map
Access Map(Bus stop - Our Logde)
Our lodge is a ten-minute walk from the bus stop.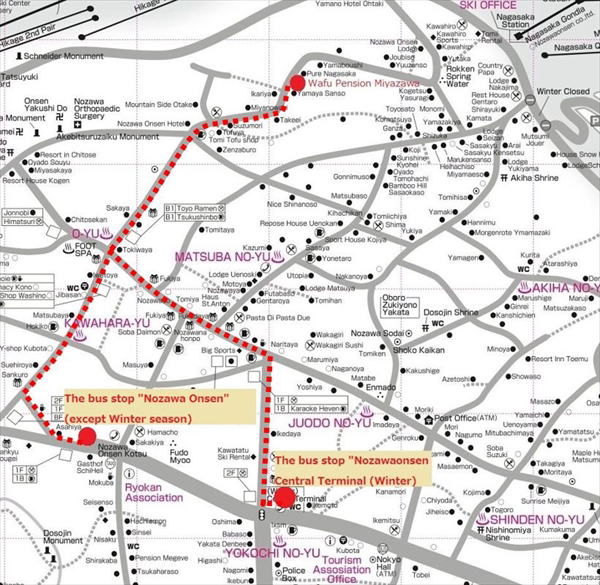 Pick-Up Service between the bus stop and our place [provide 7:30 am-10 am,and 3 pm-9 pm]
*If you want us to pick you up at the bus stop,please let us know your arrival time a day before your arrival.We can not accept to pick up between 10 am to 3 pm,and before 7:30 am,after 9 pm.(Our front Desk is closed.We have to go shopping in the daytime.)
**Our car holds 4 people[except a driver],if you are over 4 people,we will make two or three round trips.
---